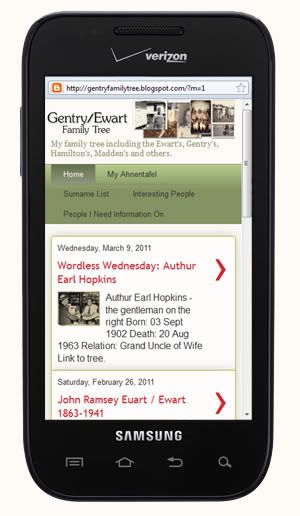 Now when you visit the Gentry/Ewart Family Tree website from a smartphone you'll see a slightly different optimized view. Now you don't have to scroll around the page to see all the information. This should allow for a better user experience. Be sure to bookmark on your smartphone. Enjoy.
Note:
You won't see any of the the links on the right or the twitter feeds on the smartphone version. You can bookmark the twitter page at
www.twitter.com/gentryfamtree
.