Imagine the year is 1918. You have a young wife, a 1 years old, and one on the way. Somehow you avoid getting called to serve in WW1. Then all of a sudden your 1 year old gets the flue and dies. Then your wife gives birth. She and her son die the same day.
This was a reality for my great grandfather. For Claude Wilson Hamilton had to be the worst day of his life up to this point. That's just crazy to think he lost 3 family members within 5 days to the Spanish flue of 1918.
Lola May Ritchie b. 1900 d. 27 Oct. 1918
Claudie Ritchie Hamilton b. abt. 1917 d. 25 Oct. 1918
Jerwood Hamilton b. 26 Oct. 1918 d. 27 Oct. 1918
My grandmother said he would tell her that his first son was excited to see him when he arrived home from work. She said her father called his son Tootsie.
The up side is he met my great grandmother and they married a year later. If this wouldn't have ever happened, my tree line would not exist today. It's kind of weird to think of it that way.
The sad part is he did end up losing his second wife (Oma Samantha Tilley) in 1930. My grandmother (Ruby Gentry (Hamilton)) was just 7 years old. She still remember to this day what the funeral was like and says it was snowing on the day she was buried.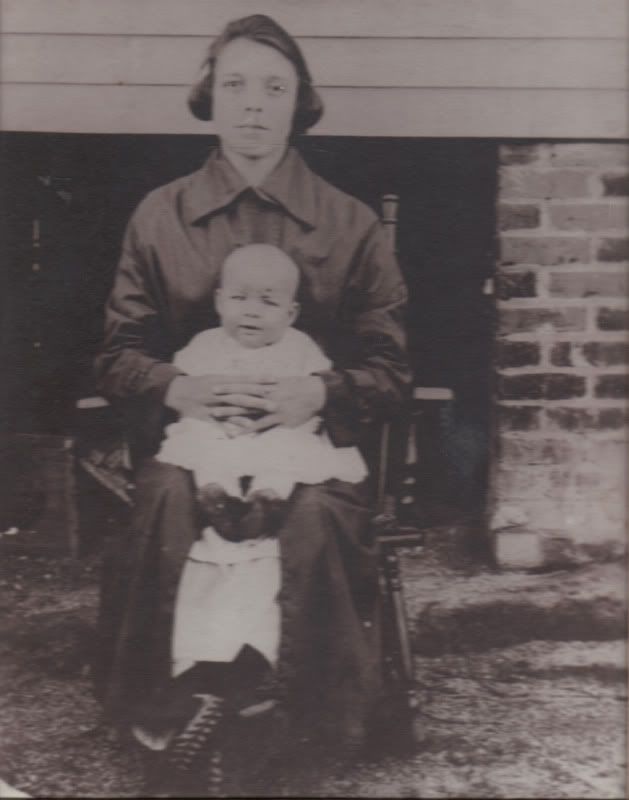 Oma Samathia Tilley b. 18 Feb. 1900 d. 18 Dec. 1930
Here is a little more history on the flue of 1918.
World War I claimed an estimated 16 million lives. The influenza epidemic that swept the world in 1918 killed an estimated 50 million people. One fifth of the world's population was attacked by this deadly virus. Within months, it had killed more people than any other illness in recorded history.
Source:
http://www.archives.gov/exhibits/influenza-epidemic/